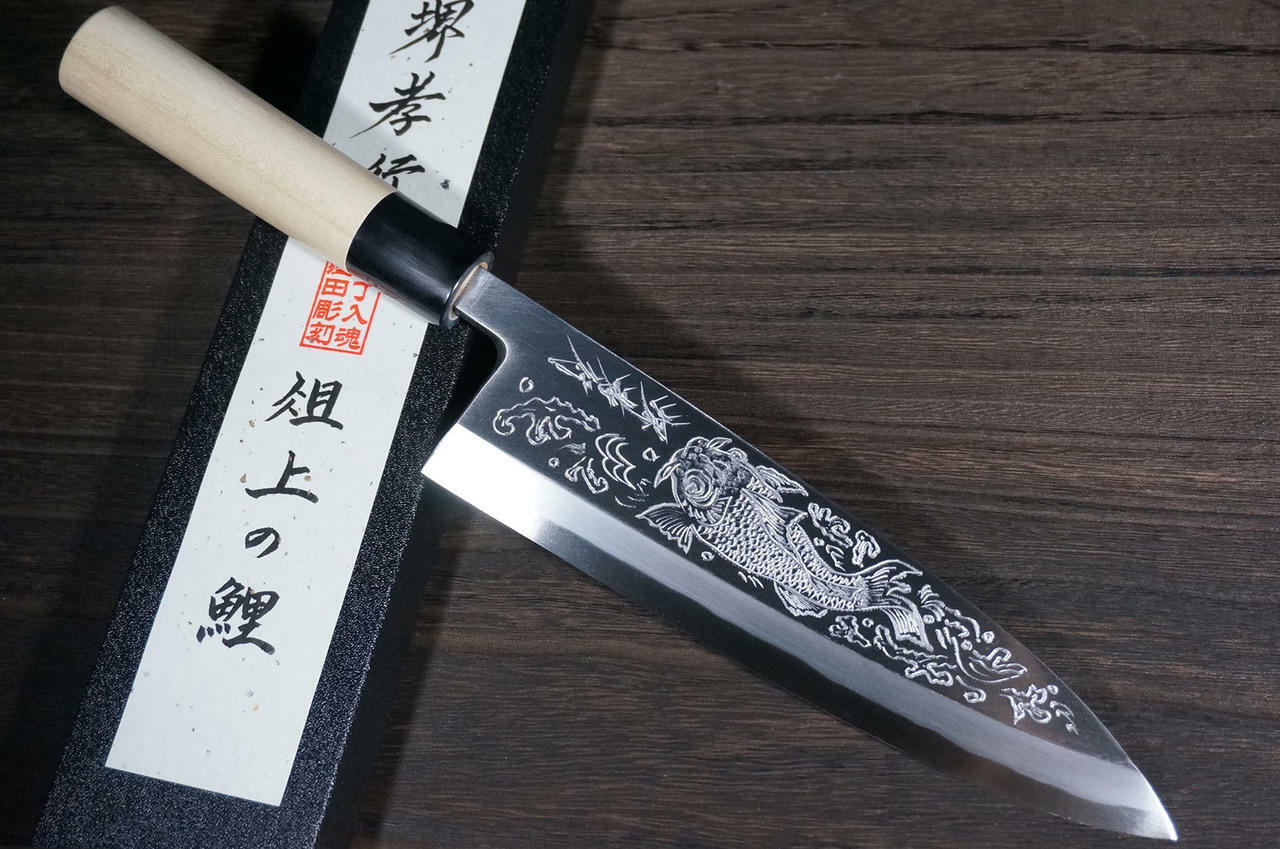 img by : https://www.hocho-knife.com/
When it comes to Japanese cuisine, it is almost impossible to just eat and enjoy the flavors without getting immersed in the aesthetics Japanese food presents. The colors, the placement of ingredients, the quality components, and everything in Japanese dishes just makes diners from all parts of the world in awe of its perfection in every way.
It is common to see diners making reservations in advance for the best spots at an authentic Japanese restaurants or even the fine dine Omakase restaurants. At these luxurious, yet traditionally-styled Japanese specialty restaurants, diners can enjoy the mouth-watering sets of special prepared dishes and signature menus head chefs have to offer. The aesthetics and visuals of signature dishes offered at Omakase restaurants with bare sushi tables are definitely what diners are looking forward to. The selection of fine ingredients according to seasonal availabilities even makes each dining experience more exciting – which is a way to showcase the traditional Japanese style of crafting delicate culinary pieces. The intricate processes in crafting the world-famous sushi not has only garnered the attention of worldwide professionals in the field of culinary arts, but also won the hearts of food lovers from various places.
However, not only diners are impressed at the flavors, the alluring scents of delicacy Japanese cuisine offers. The extraordinary techniques, the swift movements of the knife, the subtle yet intricate processes push forward the Japanese food trend and made it a phenomenon. As Japanese professional chefs have their hands on the blades, started cooking with passion in their eyes, diners know right away what they can expect dining at authentic Japanese restaurants.
The Mastery of the Blades
Similar to that of a swordsman, every professional chef needs a companion – a blade that goes through the thick and thins. Japanese knives and the selection of good quality ones are highly essential if one is a professional chef. Knowing which kind of knife best suits certain tasks will help in the creation of a balanced culinary art product. Among the best Japanese knife brands professionals and head chefs often choose, is Sakai Takayuki.
Sakai Takayuki forges Japan's best swords – I mean, blades for culinary purposes. Culinary arts have always been what the city of Sakai is most known for – as it is one of the oldest cities with culinary equipment and tools dating back to 600 years. Craftsmen and blacksmiths working at Sakai Takayuki forge top-quality blades, specifically for the crafting of delicate Japanese cuisine. As mastering the knife skills is highly crucial for Japanese sushi chefs, Sakai Takayuki and its knife models have been widely used and recommended by professionals, which led to massive packs of emerging Sakai Takayuki fans from different parts of the globe.
Although Sakai Takayuki is a top Japanese knife brand with a variety of knives forged for various uses, one of the best knives is no other than 'Sakai Takayuki Kasumitogi Buffalo Tsuba Engraving', a special Kasumi knife with engravings of Japanese traditional patterns. It is among Sakai's most popular line of traditional knife model which works very well with beginners and even professionals. Engravings of the authentic, traditional Japanese patterns were done delicately by a highly-skilled craftsperson, making the Sakai Takayuki Kasumitogi Buffalo Tsuba Engraving knife worth having in possession. Varying patterns of legendary creatures, animals, flowers, or traditional objects like carps, dragons, cherry blossoms, and beautiful destinations have been depicted onto these knives in the 'Buffalo Tsuba Engraving' line. The knife itself is forged to put soft kitchen knife iron on Yasuki's Hagane, Shiroko. With extreme sharpness and edge retention, Sakai Takayuki Kasumitogi Buffalo Tsuba Engraving knife tops the charts for its efficiency, quality, and even comfort.